AVG AntiVirus for Android is a comprehensive security app that protects your Android devices against phishing, malware, spyware, and malicious viruses such as trojans. Additionally, the Anti-Theft feature allows you to locate, track, and remotely control your device if it is lost or stolen.
AVG AntiVirus comes in both a free and a paid version. This article contains instructions to install the free version of the app, then optionally upgrade to AVG AntiVirus PRO.
Install AVG AntiVirus
On your Android device, tap the button below to open the AVG AntiVirus product page in Google Play Store. Go To Google Play Store
Tap Install to download and install the app. When installation is complete, tap Open to open AVG AntiVirus.
Tap Get Started and wait for AVG to perform a one-time initial device scan.
To continue with the free version of AVG AntiVirus for Android, tap Basic Version. Alternatively, tap Upgrade Now to purchase a paid AVG AntiVirus subscription.
AVG AntiVirus for is now installed on your Android device.
Upgrade to AVG AntiVirus PRO
You can purchase an AVG AntiVirus PRO subscription by tapping Upgrade in the top-right corner of the main app screen. Follow the on-screen instructions to complete the purchase via Google Play Store.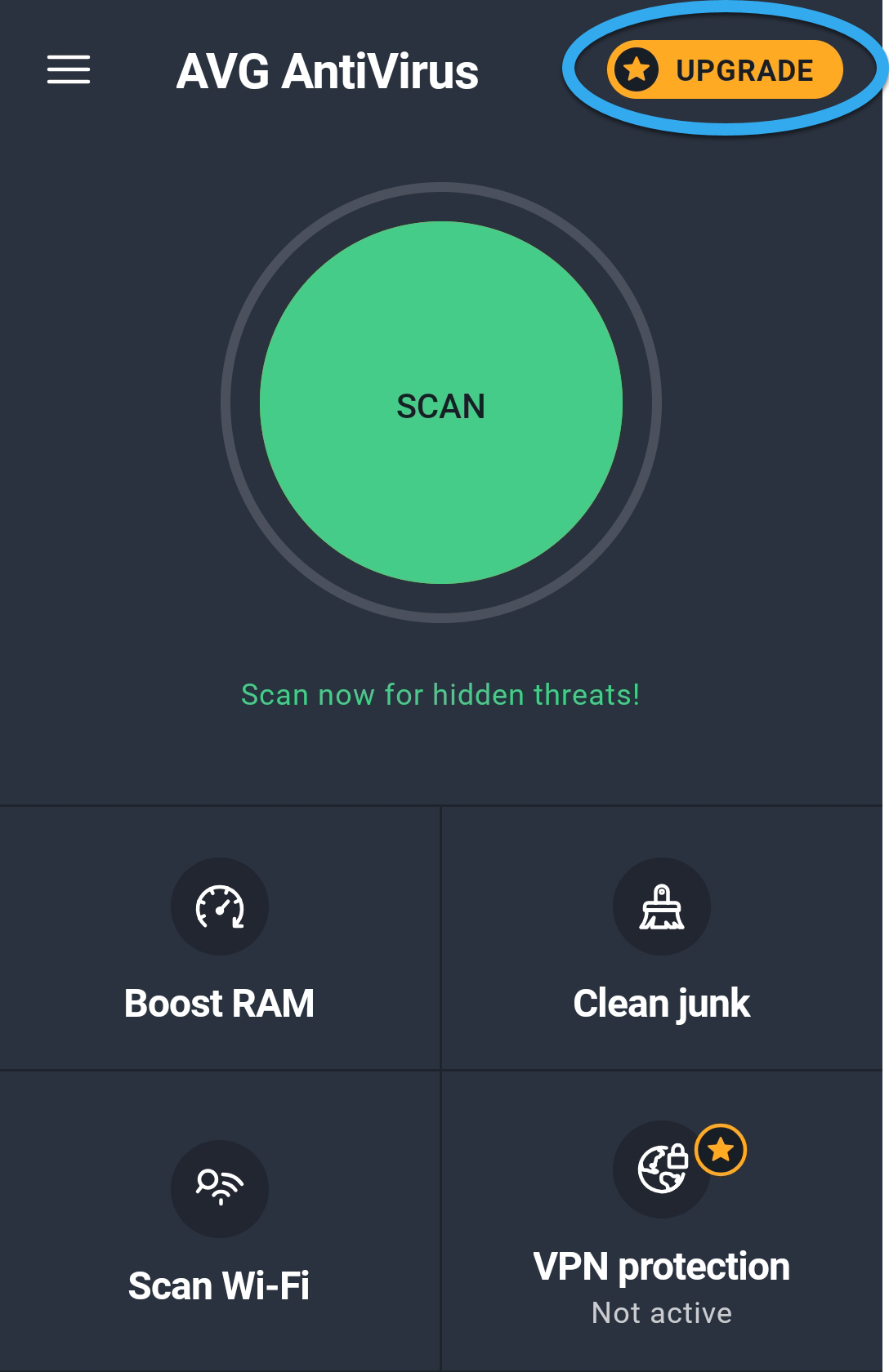 Your paid subscription activates automatically. If you already purchased AVG AntiVirus PRO via another sales channel, you need to manually activate your subscription. For detailed activation instructions, refer to the following article:
Troubleshooting
If you experience any installation issues, ensure your Android device meets the minimum system requirements.
Google Android 5.0 (Lollipop, API 21) or higher
Internet connection to download, activate, and maintain app updates
If the issue persists, contact AVG Support.
Further recommendations
For more information about the features available in AVG AntiVirus, refer to the following article:
AVG AntiVirus 6.x for Android
Google Android 5.0 (Lollipop, API 21) or higher